Versione Italiana
Splendide Ville sul Lido di Noto (Siracusa) in Sicilia, premiata anche nel 2010 con 5 vele per pulizia e bellezza. Entrambe le case vacanza si trovano a soli 300 metri dalla spiaggia sabbiosa, in una zona tranquilla e offrono al turista la possibilità di vivere intensamente il mare, la natura ed il relax. Le 2 Villette rappresentano un' ottima soluzione per famiglie numerose gruppi di famiglie e gruppi di amici. Nelle vicinanze si possono trovare campi da tennis e piscine all'aperto oppure chiuse, spiagge attrezzate o libere.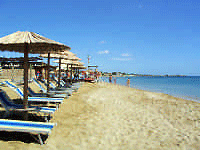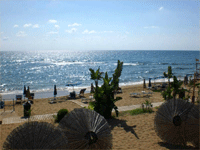 English Version
Wonderful villas rentable for tourist on Noto' Shore (Siracusa) Sicily, awarded in 2010 by Legambiente with "five sails" for cleaning and beauty. Both villas are only 300 mt from sandy beach, in a quiet area allowing to the tourist to live intensely the sea, the nature and relax.
The villas are a good solution for large family, many families, body of friends who want spent their vacation by the sea, in Sicily!
Closing are tennis courts, indoor and outdoor pools, free or equipped beaches.